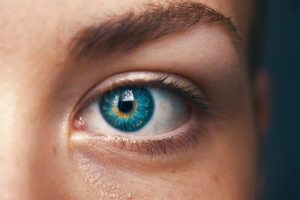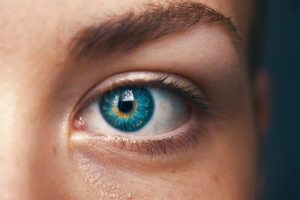 Five more CBD manufacturers have received warning letters from the U.S. Food and Drug Administration for making illegal medical claims, with the agency sounding the alarm on Tuesday because of how some of the products are taken — inhaled or dropped in the eyes.
The agency said the latest round of targeted CBD products are "especially concerning from a public health perspective due to the route of administration, including nasal, ophthalmic and inhalation."
The warnings went to:
Bee Delightful of Austin, Texas, for its product "Canna Bees Rescue Blend," which comes with claims including that the product "may reduce pain from diseases like multiple sclerosis and rheumatoid arthritis." The site also contains a section asking, "What We Can Learn From Bees During COVID-19" and the tagline, "Try a jar of Canna Bees and prepare your immune system for all the invisible viral enemies out there!" The FDA has said it is being extra vigilant in regards to companies associating products with coronavirus protection.
G&L Wellness of Wisconsin Rapids, Wisconsin, for its "C BETTER" eye drops for pets and "C BETTER DAILY Soothing Formula" eye drops for humans. Both were marketed as a "multi-symptom eye-care solution for both people and pets."
New Leaf Pharmaceuticals of Newton, Connecticut, for its CBD nasal spray products, cited by the FDA as "especially concerning from a public health perspective" because of rapid absorption into the blood stream. A 2019 post from the company included the claim, "Reduces Risk of Artery Blockage." The company also listed "combats tumor and cancer cells" in its FAQ section.
NextL3vel Services Group of Las Vegas, also doing business as This Stuff Is Good For You, for its CBD pet shampoo and CBD dog treats, plus CBD tinctures, eyes drops and vapes for humans. The FDA told the company it is "particularly concerned" about its messaging on CBD for children, including a graphic showing a young child next to message "CBD FOR CHILDHOOD ADD/ADHD."
Wellness Biosciences Rx of Houston, for its CBD inhaler and CBD topicals. The FDA cited its metered inhaler as "particularly concerning … because the ingredients and potential impurities in oral inhalation sprays may trigger laryngospasm and bronchospasm and may be toxic to the tissues in the upper or lower airways." The FDA blamed the company for twice retweeting claims that inhaled CBD can help with smoking cessation, one with the text, "CBD May Help Smoker Quit Cigarettes."
As with previous FDA warning on CBD claims, the manufacturers were not fined but were given 15 working days to address the violations with written plans for correction.
Tuesday's letters came less than a week after the Federal Trade Commission, an independent government agency charged with consumer protection, issued sanctions against six other CBD makers for making similar health claims about CBD.
The FDA currently sanctions the use of CBD solely through pharmaceutical channels and has repeatedly warned it is isn't safe for over-the-counter use. Dr. Amy Abernethy, who leads an FDA task force exploring new regulations for CBD, said in a statement that the agency plans to continue issuing warnings until FDA policy changes.
"We remain focused on exploring potential pathways for CBD products to be lawfully marketed while also educating the public about these outstanding questions of CBD's safety," she said in a statement.
"Meanwhile, we will continue to monitor and take action, as needed, against companies that unlawfully market their products — prioritizing those that pose the greatest risk of harm to the public."
Back in July, the FDA submitted a CBD enforcement policy document to the White House for approval. The proposed Cannabidiol Enforcement Policy Draft Guidance for Industry has yet to receive the White House's endorsement.
Source: https://hempindustrydaily.com/eye-drops-inhalers-targeted-in-latest-round-of-fda-cbd-warnings/
» Inline Ad Purchase: Intext Link