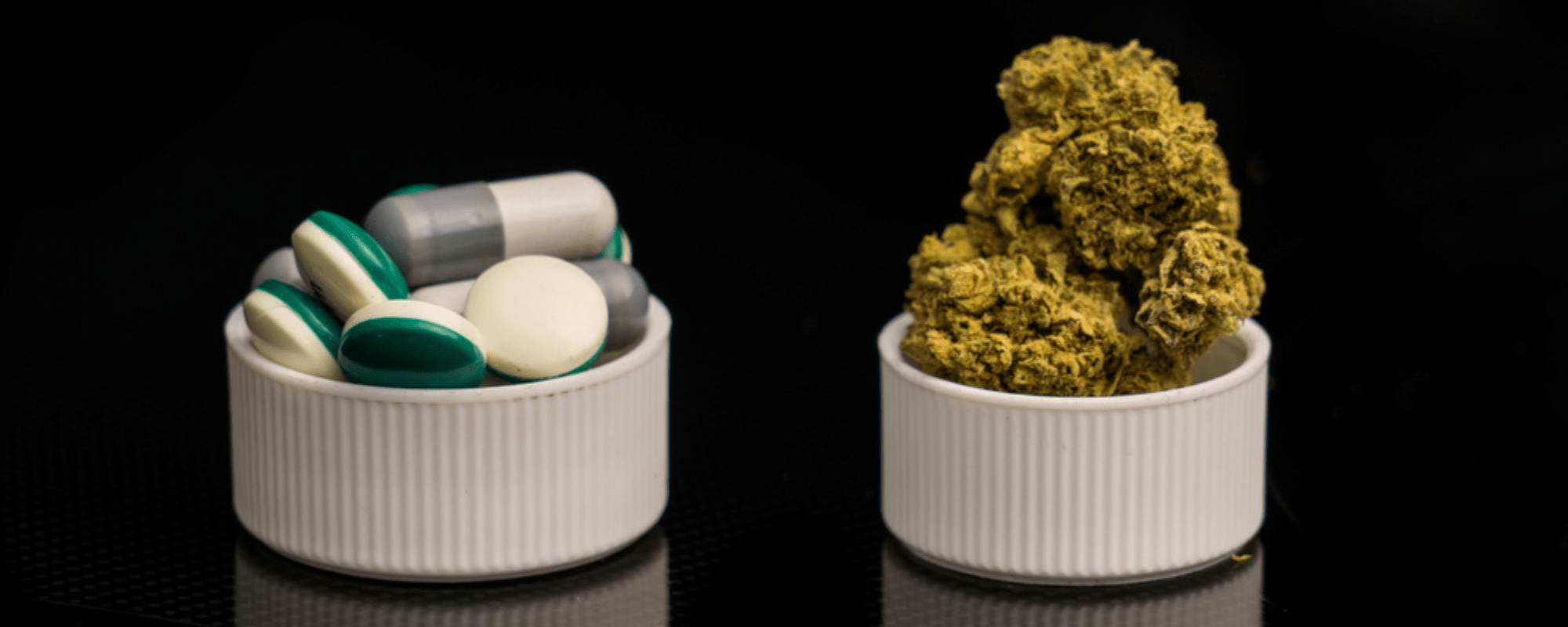 A new study showed a connection between medical marijuana dispensaries and deaths related to opioids overuse between 2014 and 2018. The authors of the study found out that increased no. of medical and recreational storefronts have a direct relationship with the decreased mortality rate associated with opioids use. The study went on to explain that these findings appear as concrete proof, especially, in the case of opioids such as fentanyl.
Given the fact that deaths due to opioids overuse and its surging rate of dependency, it has become vital to find a safer alternative. In the light of safer alternatives, medical marijuana has long been posed as a natural therapeutic agent. Several celebrities and famous sports players advocate the legalization of cannabis on the federal level. Moreover, we have never heard of any death news associated with marijuana overdose. But there are several related to opioids misuse.
According to the Centers for Disease Control and Prevention (CDC), 67,000 people died due to opioid overdose in 2018. Thus, indicating that the opioid crisis is more grave than it seems on the outside. That said, let us delve a little deeper and discuss this study to better understand the connection between dispensaries and decreased opioids mortality rate.
How Are Medical Marijuana Dispensaries Easing the Opioid Crisis?
To answer this question, we will look into the detailed findings of this study. The study used the US mortality data from CDC and the US census data of medical marijuana dispensaries to understand the connection. According to the authors, the collected data was analyzed through panel regression on county levels. Factors such as age-adjusted mortality rate and sub-categories of opioid prescription type were considered.
More vitally, to carry out the study, the authors looked into the data of 812 US counties and states that allowed the use of cannabis in either medical or recreational form. In addition to this, the study took data from states which legalized cannabis before 2018.
Interestingly, the findings revealed that there was a 17 percent decrease in the rate of opioids death from 2014 to 2018 in areas that have at least one medical marijuana dispensary. And regions with more than two or two dispensaries showed a 21% decrease in opiate deaths while 3 dispensaries or more led to a fall of another 8.5%.
The authors of the study further explained that the association between medical dispensaries and decreased use of opioids also determines the dramatic shift from synthetic opioids to medical marijuana. And other statistics such as an increase in the use of marijuana in the past few years are self-explanatory.
However, as a medical marijuana patient and recreational user, it has to be kept in mind that these findings and studies do not promote the use of marijuana. The studies conclude the results that appear as evidence after rigorous analysis. So, make sure that you consult your doctor before choosing medical marijuana as an alternative to mainstream medicines.
The Study Promotes a Greater Understanding of Safer Alternatives to Opioids
Let's face it, we all know that the opioid crisis is one of the major problems in the US. The CDC has consistently shared its data on opioid overuse and according to the revelation, around 10 million people misuse their opioid prescription. And this does not even cover those who have either died of opiates misuse or bought them from illegal markets. In particular, fentanyl, which is largely responsible for 46,000 deaths alone in 2018.
So, this study definitely comes as a hope for the crisis that has long troubled the US authorities. In fact, the authors of the study itself reveal that the main motive of the study is to promote awareness. More vitally, the study aims at creating an understanding of the impact of marijuana legalization. And how consistent legalization has led to decreased opioids misuse.
The study also tries to weigh the potential benefits of medical marijuana against the harmful effects of opioids. And how policymakers should consider this aspect before deriving any conclusions.
Furthermore, you also need to keep in mind that in-depth research and concrete proof is still required to better understand the therapeutic benefits. So far, we only have a few studies and anecdotal evidence to suggest the use of marijuana on the wellness level.
Final Thoughts
Yes, there's no doubt that people largely use medical cannabis to get relief from pain and inflammation, and stress. But detailed analysis and solid research will strengthen the case of medical marijuana usage as a therapeutic agent. Until then make sure that you educate yourself on medical cannabis and understand the laws associated with cannabis. More importantly, rely on professional opinion before using medical cannabis for a severely debilitating or normal medical condition.