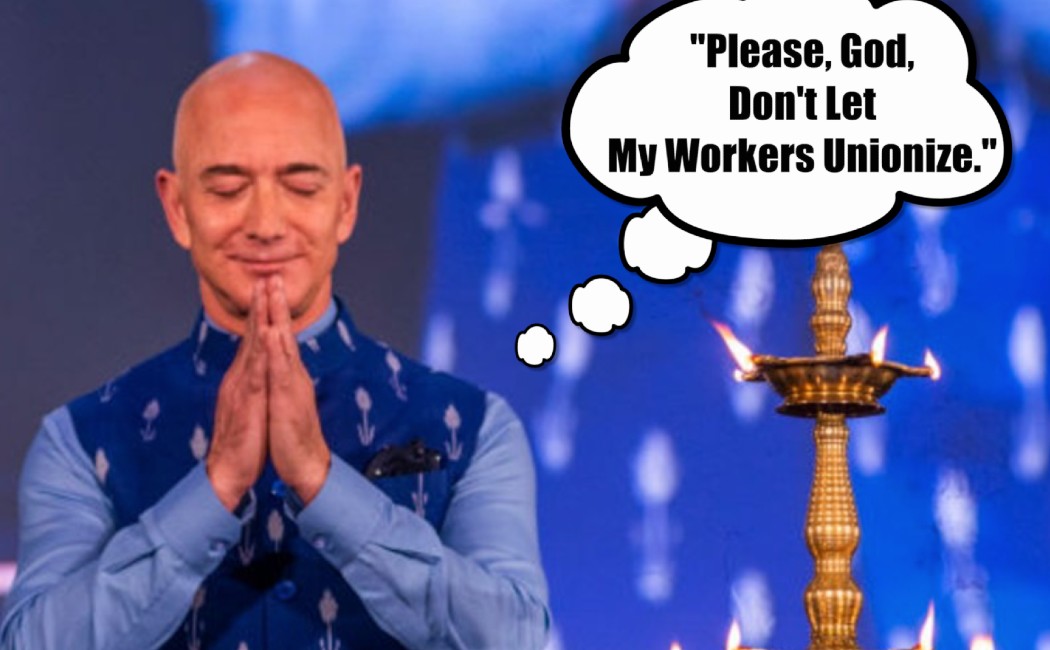 Amazon CEO Jeff Bezos is deeply concerned about the impact of mail-in voting on election integrity.
No, he's not talking about the 2020 presidential election. That election was "the most secure" in history and there is "no evidence of widespread fraud."
The election integrity Bezos is concerned with is his workers' upcoming vote to unionize.
Jeff Bezos and Amazon do not want their workers voting by mail on unionization.

Amazon says mail-in voting wouldn't be "valid or fair."https://t.co/S2Hk4mvR7e

— OutKick (@Outkick) January 24, 2021
"The best approach to a valid, fair and successful election is one that is conducted manually, in-person, making it easy for associates to verify and cast their vote in close proximity to their workplace."
There's something so oddly familiar about Bezos' argument against mail-in voting.
"Mail-In Ballots will lead to massive electoral fraud and a rigged 2020 Election." — President Trump, in a tweet, July 2, 2020
Oh yeah. I remember now.